Venice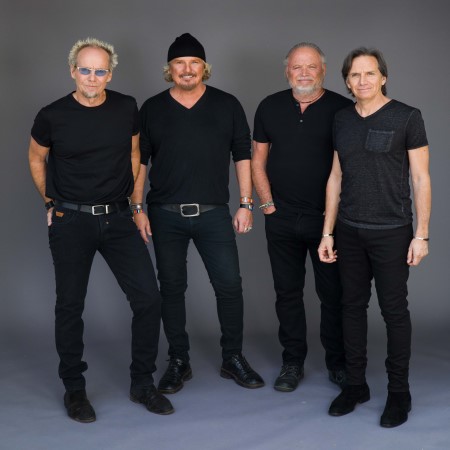 Friday, August 11, 2023 at 7PM

"Venice is the best vocal group in America right now. I love all kinds of harmony. But I particularly love theirs, because it's so natural. It's not like anybody else's. This is my favorite band in the world." -- David Crosby "Venice, one of my favorite bands, is quintessentially Californian, with soaring harmonies. They sing and play their asses off. I've seen them knock out many unsuspecting crowds, taking the audiences, who had not come to see them, completely by surprise. It's such a pleasure to play with these guys, because they have that power." -- Jackson Browne Americana-Pop quartet, Venice is a band from Venice Beach, CA. The band consists of two sets of brothers, Mark and Michael Lennon and their cousins, Kipp and Pat Lennon who have been performing together and singing all their lives. They have recorded and toured around the world performing for a loyal, devoted fan base with a deep catalog of songs from over 20 albums. Venice's trademarks are their harmonies, personal lyrics and high energy, communal shows which garner them ovations and encores at virtually every performance they've given, from intimate theaters to sprawling festivals, across the US as well as in Europe. Their distinctive vocal sound has allowed Venice and its members to perform and/or record with some of the biggest names in the music industry.



The Venice hybrid of folk/rock/soul is relevant, alive, and still growing, with many fans worldwide considering them the torchbearers of the Southern California sound.

For more info, go to VeniceTheBand.com.